About Us
As a trusted Interior Designing Company in Bangalore Redo-Home has been the cause of Joy and Redefined Satisfaction for those who are humble enough to use our Interior Designing Services. Living up to the expectations of our clients we strive to make ourselves better with each project we undertake with our journey of 9 years and counting.
Aspired by the new and ever-improving Designing Techniques and Technology we employ the latest and best tools to craft, sculpt and create the most elegant and impressive living and working environments possible keeping in mind the current budget of our clients along with the proper utilization of space and time.
We are a team of 50 hardworking, skilled and strict individuals who bow down to no hurdles which might come in between to prevent us from giving you the Best Interior Designing Service in Bangalore.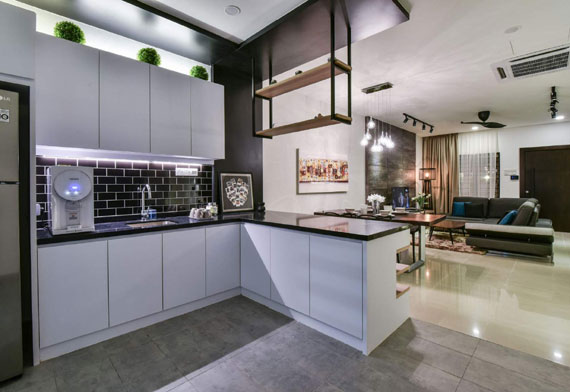 As complicated and complex the actual elements of Interior Designing be we always keep our beloved Clients away from the hectic routines and simplify the process by giving them the most detailed and brief explanations possible so they know everything which is about to happen in the near future.
Keeping things simple we ask each and every individual kind enough to approach / willing to use our Home or Office Renovation Services in Bangalore.
The two most important things to initiate a Project is – their Vision & their Budget.
Having a clear vision of what they want for a Home Renovations / Home Decor / Kitchen Renovation / Office & Corporate Renovation helps us to understand the clear needs of the Client and thus we can Quote an approximate Budget which will not waver as the project undergoes, but sometimes it is just not the case. Most of the time the Client is not aware of the limitless experimentations/choices/variations possible to give his / her living/office space the X factor which they crave to separate them from their friends and family and this is exactly the place where our 9 years and counting experience comes into play.
Our Experienced Project Designers with the help of 3D layout reference, our past client portfolios and external sources of visual information explains and clarifies the needs of the client poking in each possible outcome possible so that they get the best experience staying within the comfort zone of their own Home / Office.
Interior/Exterior, Painting, False Ceiling, AC, Doors, Windows, Glass Facades, Glass and Dry Wall Partitions, Restroom refurbishments, Flooring or Retiling works, Carpeting and any other decorations needed. Network cabling, Electricals and lighting work also carried out as part of the project requirements.
Modern implementations are a part of Visual Interior Designing nowadays and we try to implement as many inquisitive and useful technological inputs as possible. A simple technology to be able to dim the lights with the use of a mobile app or to regulate the air conditioning and lighting arrangement with hand gestures or just by stepping in and out of a room can make such a huge impact in user experience that is phenomenal. Thus with modern architectural inspirations and our experience, we will deploy the best of the Interior Designer to create a living experience.
Custom Home Designing / Home Decor is the current trend which most are switching to in Bangalore to quench their needs of High and Quality Living and with it the use of Customized Kitchens, Designer Bathrooms, Classy Living Rooms and Spacious Lounges are the ways one imposes oneself to the society to uplift their image.
Delivering to the huge expectations and timely execution of Projects a dedicated team manager gets employed for each and every project we assign / associate with thus whenever the client needs an update of the current work process he / she can get the quickest of response rate possible.
Home Comfort is a field in which we excel beyond the expectations of our clients but we also have a firm foot when it comes to Office & Corporate Renovation in Bangalore. We tailor make corporate resources for efficient work flow and employee coordination, we custom make architectural inputs and design / make furniture's as per the needs of the Business and also to utilize the proper use of space.
Use of ambient lighting and wood based furniture is a must when we incorporate our classic Redo-Home touch. Keeping in mind the date of execution we employ an efficient team of individuals whose numbers vary between 10 to 50 as the the Project needs.
We strive for excellence and Redo-Home is an established name when it comes to Home Renovations, Home Decor, Kitchen Renovation, Office and Corporate Renovation in Bangalore and we carry this glory with diligence and with each Project we add in to the number of Happy and Satisfied Clients who prefer and refer our services.
But all being said and done – Interior Designing, Home Decor, Modern Kitchen, Custom Renovations and Office Furnishing are all very expensive choices to make and not all individuals can afford such luxury. But affordable luxury should be available to everyone which we firmly believe and thus we also provide Home Renovation Loans with easy repayment options.
For more details kindly get in touch with us on +91 9880606566 / +91 9980021200 or write to us on customercare@redohome.in